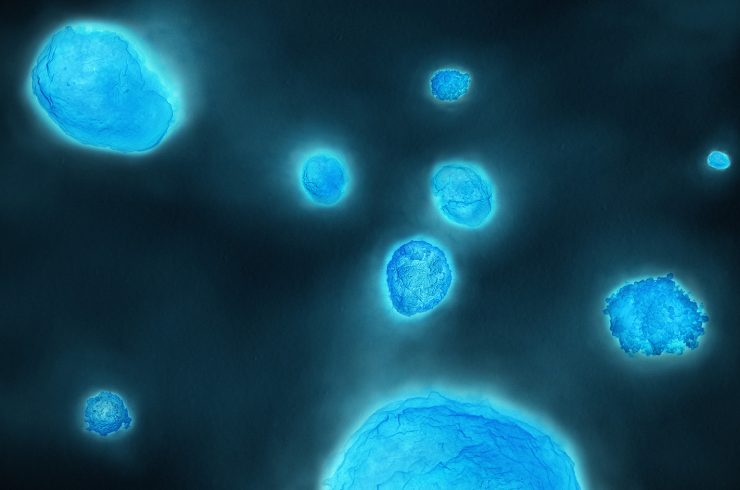 The Goethe Institute Bosnia and Herzegovina collaborated with Fotodoks, to bring Past is Now photography exhibition to 10 Balkan cities, following its presentation in the Munich Stadtmuseum. We visited the traveling exhibition in Zagreb as part of Organ Vida International Photography Festival. The exhibition focuses on the period between the fall of the Berlin wall following with the disintegration of Yugoslavia, to the present. With a presentation of 17 documentary styles, all with different artistic approaches – the exhibition shows the local artistic scenes in the various countries of the former Yugoslavia, which have almost no connection to each other, but the topic of memory is the main focal point for all of the work. With a lot of diverse and talented ranges in photography, we chose to highlight the work of Hrvoje Slovenc, a Croatian photographer that examines his relationship to Croatia while being an immigrant in the US for many years.
Hrvoje Slovenc has lived in America since 2002 and examined his own origins from a distance, creating a critical and less emotional understanding to his sense of belonging. His ongoing series, "Croatian Rhapsody" 2014 to the present, is a non-narrative, open approach which he chooses to call, "post-documentary". He combines images and stories, facts and fiction and creates his own version of a portrait of Croatia, and what the notion of home means to him. By having lived abroad in the US for a long time, the distance he had from Croatia allowed him to become aware of his own cultural belonging. After living in New York, his initial idealization of Croatia as his home was replaced by a more critical and analytical perspective.
The series is vague and mysterious, without any additional information about the photographs. They are a collage of images without an inherent connection, but spheres and circles appear repeatedly as connecting forms. For instance, circles appear as ornaments on a Christmas tree, or in the background pattern of a nude figure facing away from the camera, and they appear again in a microscopic laboratory image. Without any information about these images, the viewer is left to guess their meaning, but even by trying to understand them we feel alienated, which might have been Slovenc's intentions, considering the idea of himself being alienated from his home country.
Slovenc's series depicts the portrait of the back of head, foggy landscapes, a group of people standing in a crowd as if singing a national anthem, a close up of a man's genitals with a recent wound that has been stitched back together, and twice a kitschy image of a female pinup model. We later learn that this image of a woman is on a postcard that a Croatian immigrant sent to a Croatian friend back home informing his friend about the death of his wife. The seemingly innocent posture and expression for a pinup model is amusing at first, but becomes dark and depressing upon understanding the context. The postcard becomes a metaphor for distance, news traveling slowly between two countries, and with such an important piece of information on the back, the postcard represents the distance of the photographer from his native land through lack of communication.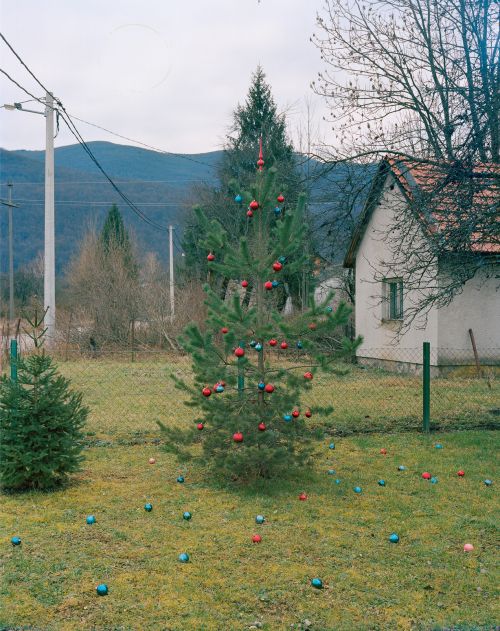 We learn that the beautiful microscope image in blue is a cell sample from one of the survivors of the mass killings perpetrated against Croatians. Again, the image is appealing, beautiful and alluring. It looks like sets of blue crystals floating in space, but when the image is associated to a mass killing, the lonely cells floating in space act as a reference to the loneliness of the rare survivor of a huge atrocity.
Slovenc's disparate and fragmented motifs in "Croatian Rhapsody" are full of energy, but they remain confusing, broken and full of anxiety. The post-documentary term that Slovenc describes this work is an open dialogue about forming one's identity and perceptions of your origins. When viewed together, the photographs create a visual map of Slovenc's memory, which is formed by facts and sometimes fantasy. The photograph of the back of a head places the viewer, metaphorically in that person's mind, a similar effect seen in cinema; When the camera is placed behind the main character the viewer is automatically positioned in their perspective.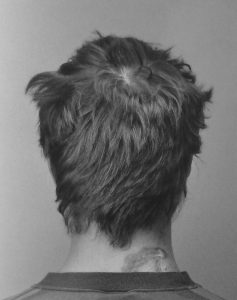 Hrvoje Slovenc was among many talented photographers, with important series that question memory in the region of ex-Yugoslavia, Germany and Russia as well. Through photography, these artists are searching and exploring for meaning in relation to their own memory. Whether it's searching for a long belonging, like Hrvoje Slovenc, or through the work of Zijah Grafić from Bosnia and Hertzegovina who meticulously records artifacts found from mass graves in Bosnia, or Roman Bezjak a Slovenian born photographer that documents modernist architecture from the socialism era. Past is Now finds various ways to explore the past in the present and questions the role of documentary photography today in collaboration with Ex Yoguslavia as it's partner region.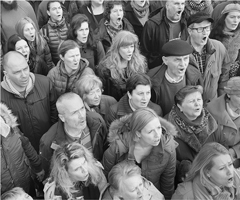 Exhibiting authors
Jaka Babnik (Slovenia), Roman Bezjak (Slovenia/Germany, Beate Engl (Germany), Leonie Felle (Germany), Sandra Filić (Croatia), Franka Kaßner (Germany), Anton Bošnjak (Bosnia and Herzegovina), Philipp Messner (Germany), Alexander Steig (Germany), Thomas Thiede (Germany), Jörg Gläscher (Germany), Ziyah Gafić (Bosnia and Herzegovina), Ibro Hasanović (Bosnia and Herzegovina/Kosovo), Tanja Kernweiss (Germany), Borut Krajnc (Slovenia), Saša Kralj (Croatia), Tom Licht (Germany/Switzerland), Anne Morgenstern (Germany/Switzerland), Vladimir Miladinović (Serbia), Merlin Nadj-Toma (Germany/Serbia), Dragan Petrović (Serbia), Hrvoje Slovenc (Serbia/USA), Katja Stuke (Germany), Oliver Sieber (Germany), Michael Wesely (Germany).
---
Written by Kelly Foster