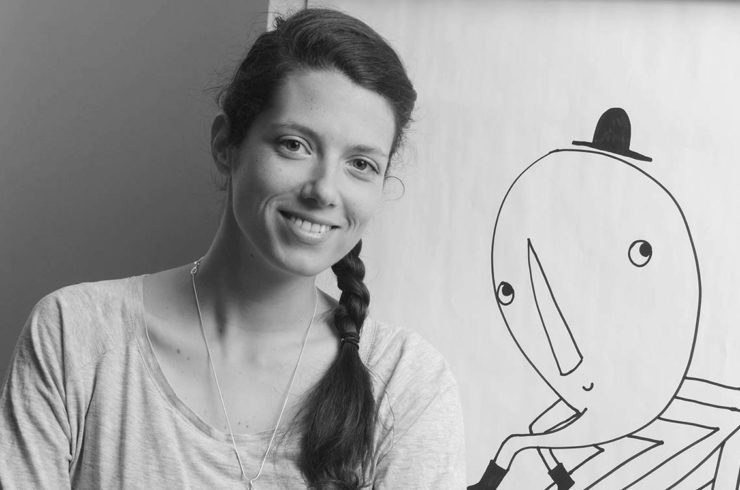 Petra Zlonoga's new animation is an audio and visual delicacy that plays homage to the interweaving of life and the creative process that went in to making it. Made as part of a project to mark the 50th anniversary of the Genre Film Festival, Zlonoga was inspired by the 1965 edition of the festival theme, "exploring film and exploring through film". This short but powerful animation has a movement and flow that transforms design into a simple but genuine piece of abstract storytelling. We caught up with her to discus this new work and her process to create the animation, DOTA.
How did you become involved in the idea to make something for Genre Film Festival (GFF)?
The producer, Vedran Šuvar invited me, along with 5 other filmmakers to make a tribute to GFF, as part of the grand exhibition that should have taken place as well as the beginnings of experimental films in Croatia. GFF took place for 5 years (from 1963 to 1969) and each edition had an overall theme. These themes were given to us as a starting point for our films. GFF was a very interesting festival and even though I was not present there, I could very much relate to the ideas that filmmakers that gathered around the festival had. In the texts and interviews from that period I found a lot of inspirational lines, ones that propelled me more into playing with visuals and sound, which finally led to DOTA. One quote was, "Author is not important anymore. One's work has to be a discovery for oneself as well. One explores one's surroundings, objects, pure optics, pure phycology, visual qualities, the ambient. One first and foremost plays and explores."
This animation reminds me a lot of textile design and pattern based work. Is this a new direction in your animation?
It does have a textile feeling to it, that was the intention. DOTA means "dowry" in Croatian and it refers to the old custom of preparing material, often woven pieces like bed linen, table cloths etc., for a woman to bring to her new home when she gets married. I love textile design and the idea that I could use animation to make this very special piece of  "imagined dowry" was appealing and an interesting experiment for me to make. That is why I call it an "audio-visual play".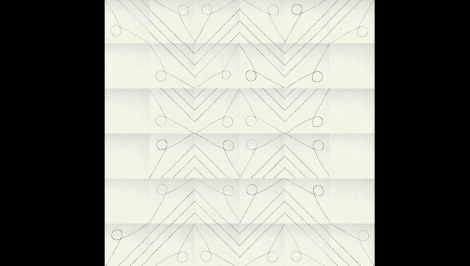 In your previous work, sound plays an important role. DOTA is heavily reliant on the singing, how do you go about incorporating sound?
For me, visual and sound here make an indivisible team, but sound was and still is a very important element in my filmmaking. What I always seek is interplay between words and visuals. Between narration, sound design and the image, I try to not let one element overpower the others.
A hand is depicted from above throughout the animation, and appears to be drawing the shapes. What was your process to make the animation and is there something significant about the hand?
The parts with the hand are stop animated, the lines are classic 2D animation: pencil on paper. What I was aiming for is a very minimal, "organic" feel to it. A simple 2B pencil, imitating the simplest non-colored thread, makes the lines. The overall image had very little correction afterward, I wanted to make it as analog as possible. The hand is the unknown maker, the unknown creator. What matters is that the hand is working, weaving and undoing the weave.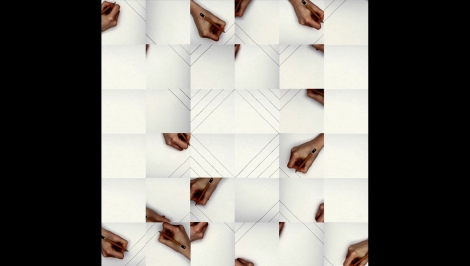 Did you reference any textile or specific pattern designs, or did you make them all up yourself?
No, I made them up myself, or to be more correct – I "designed" this little modular system that consisted of about a dozen modular animations that could be each combined together (yes, I had to do some serious calculations) and later on in the editing process they became patterns. I made some of the combinations but mostly they were combined together by Miro Manojlović, the editor, who had quite a job putting them all together.
The description of DOTA quotes that the, "animated line represents the warp – female voice represents the filling" – what is the warp and the filling?
The interpretation is quite poetic, but what I meant was that these lines as well as the female voice intertwine with each other, together they make the whole film. So one is not more important then the other, the visual and the sound design make up together for this animated piece and they both make it for what it is.
How did you choose the song, singer for this piece? Is there a significant meaning of the song?
The song Rusulica is a traditional Croatian song. It was interesting for me because it's about a girl who is picking flowers ("rusulica" also means "rose") and has allusions that they are for a special someone. It is musically very appealing but also the lyrics are very close to the film's idea. The singer is Ivana Rushdait, a Croatian singer who I admire a lot. She not only has an amazing voice but she is also someone that we knew was going to be able to interpret this song in the way I imagined it. Ante Perković and Ivan Zelić, the duo that was in charge of sound design made something very special with Ivana's interpretation of Rusulica. She partly sang the song before the visuals were done and later on she even sang while watching the edited version of the film, so the process was to move backwards and forwards from editing to sound design and then vice versa several times.
There was this very beautiful synergy between all the people who worked on it, like the film was this little play where we all engaged, had a lot of fun and, as a result, in the end we had this very modest yet strong piece of film. I rediscovered what it meant to play again and even though the process of making it, technically wise, was not always easy, there is a feeling of ease to it, there is something of our synergy that is also "woven" inside, I feel, and that is maybe why the film is generally very well received. Why this film stays so special to me is because Ante Perković recently passed away, much too soon, at the age of 44, and DOTA is now also a small reminder of this extremely talented, warm and funny friend and collaborator, and all the good times we had working and playing together.
To see more of Petra Zlonoga's animations and learn more about her work, her vimeo page offers a range of interesting projects.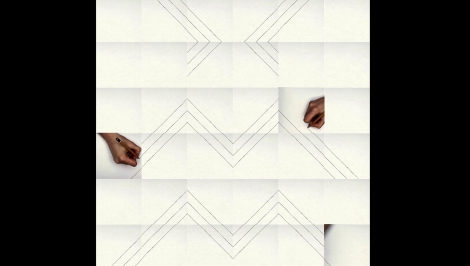 ---
Interview by: Kelly Foster – @kellyhallfoster