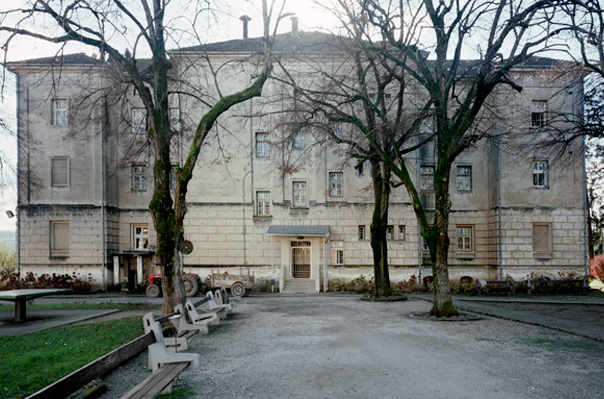 Marina Paulenka, one of Croatia's top emerging photographers also doubles as the co-founder and director of Organ Vida, an international photography festival held in Zagreb since 2009. Her latest series "The Other Home" uses an intimate approach to capture life inside Požega Penitentiary, Croatia's only female prison. With strict limitations considering the privacy of the inmates, Paulenka's style is reflected through subtle interactions with the atmosphere. We talked to Marina about the challenges she faced inside the prison as well her ambitions and goals leading a photography festival that has exhibited more than 185 artists from 85 countries.
What sparked your interest to photograph the Požega Penitentiary? Was there a lot of research before shooting?
Marina: I had a theoretical and practical part of this work. The first one is the representation of women in the architecture of surveillance. The second one is The Other Home. I concentrated only on the female inmates, an idea that isn't covered a lot in the photography world. I wanted to do the theme, but I thought that researching too much would either destroy or impact my visual strategy a lot. I wanted to have a clear vision without the impact of others. I had a really specific situation where I wasn't allowed to photograph the inmates, but the Croatian Law says that you can take photos of inmates as long as their identities are not discovered.
Your photographs represent the prison in a very quiet and peaceful way. How did you manage to capture the personal touches of the inmates?
Marina: I was concentrating on the personal aspects of the inmates, but it was a challenge to find them. I was working there for a year and half, visiting one or two times per month, so I built relationships with the people working at the prison as well as with the inmates. I was also working on film so it was a slower, more contemplative process.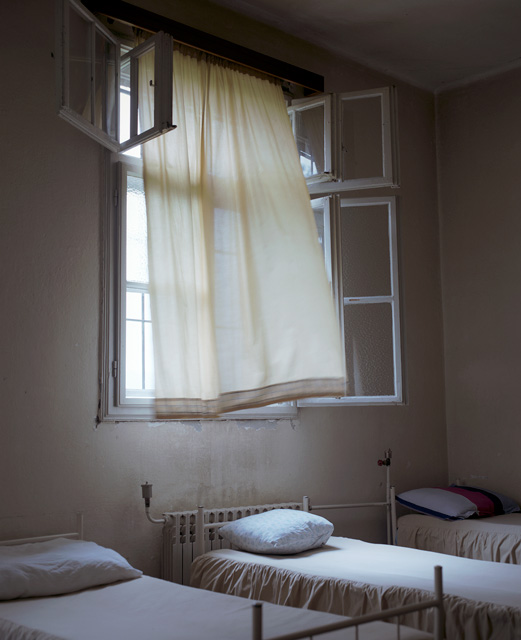 How did the inmates respond to you being in their space?
Marina: It was a unique situation, since I was the only person from the outside world that had permission to be with them inside the prison, not behind a glass barrier. I wanted to talk to them and ask them questions but I wasn't allowed to interact very much. I really wanted to catch some spontaneous moments, but nothing is spontaneous there. Everything functions according to a strict schedule with constant surveillance from the guards, so I couldn't catch the unexpected moments.
In your exhibition of the series, you presented the photographs in groups of clusters at The Expanded Media Gallery, part of HDLU in Zagreb. What was the decision to arrange the work like this?
Marina: For the series, I initially took around 400 photographs, so I had to make an edit. Rather than a universal story, I discovered many different stories surrounding womanhood, intimacy, motherhood, home, surveillance and architecture. I wanted to make an interactive atmosphere in the gallery space, where viewers could come inside and feel like they were in the prison. I tried to make a story that the viewer could choose their own focus and make their own conclusions. I also didn't want to have titles, so the clusters allowed me to show many pictures in an interesting way and create a mental map of the series.
Besides having passion as a photographer, you also contribute a lot of your time and energy as the co-founder and director of the international photography festival, Organ Vida that is held here every year in Zagreb.
Marina: The biggest reason why I organize the festival is because we need to make a dialogue between Croatian and international photographers. Since we're a small country, it's important for our photographers to work together on bigger projects and present our work as a group to a wider audience.
How much does Organ Vida promote Croatian artists?
Marina: Because we are an international festival, we have a unique open call that encourages everybody to apply. Last year we had so many great applications, a lot of them from Croatia, but none of them were selected for finalists. So, it's also important that we organize exhibitions in Zagreb during the festival. Since we're not a big, commercial festival, it's really an intimate experience to attend lectures, portfolio reviews and exhibitions where artists make good connections.
What are some of the challenges of organizing the festival?
Marina: I spend a lot of energy bringing emerging, as well as some of the leading photographers who are making relevant and interesting work to the festivals. The goal is to have as many photographers in the jury as possible. I really like when a photographer gives you their opinion. This year some of the photographers coming are Phillip Toledano, Gillian Wearing, Simon Norfolk and Donald Weber. It's important to present photographers that we cannot see here in Croatia. I would love to have Stacey Baker – a photo editor at the New York Times and the American photographer, Alex Soth. Two years ago we had Willie Osterman – photography professor at the Rochester Institute of Technology come to the festival. Having a great jury would really motivate other photographers to apply to the festival.
Is there something new this year to look forward to at the festival?
Marina: This year we are having a great photo book exhibition in collaboration with Fotobook Festival in Kassel, Germany. They will send us 80 of their best photo books of the year and we will present it in Oris House of Architecture in Zagreb.
What's next for your own photography work? Do you have any new opportunities?
Marina: This June I will have a solo exhibition at the International Centre for Graphic Arts – Ljubljana, since I was a winner of the portfolio review two years ago at the festival, Photonic Moments. They've also invited me to be a jury member during the portfolio review. I'm also going to be on the jury for the Robert Capa Prize in Hungary. I of course started to work on my new photography project, so I'm preparing myself and researching for it.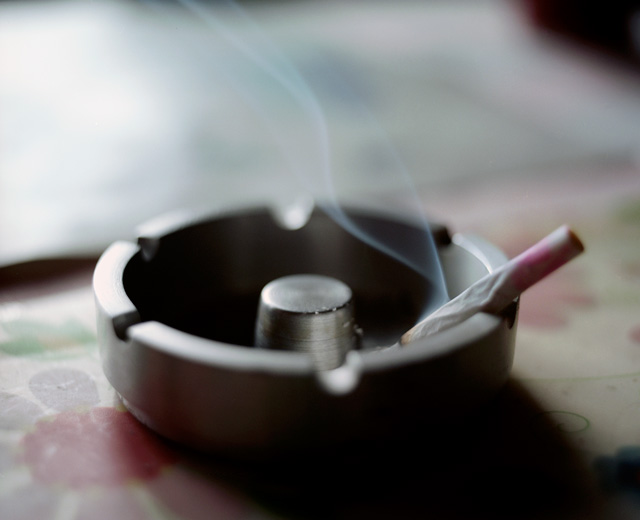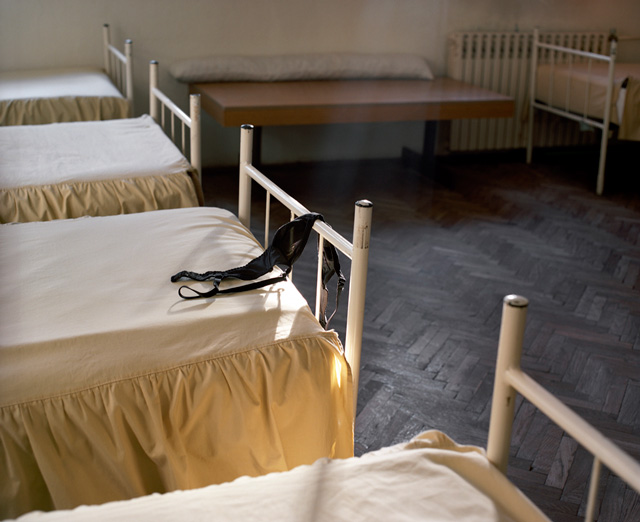 To see the entire series and other projects, visit Paulenka's website. You can find more information about the international photography festival Organ Vida along with their recently published open call to submit work. The theme this year is Revelations.