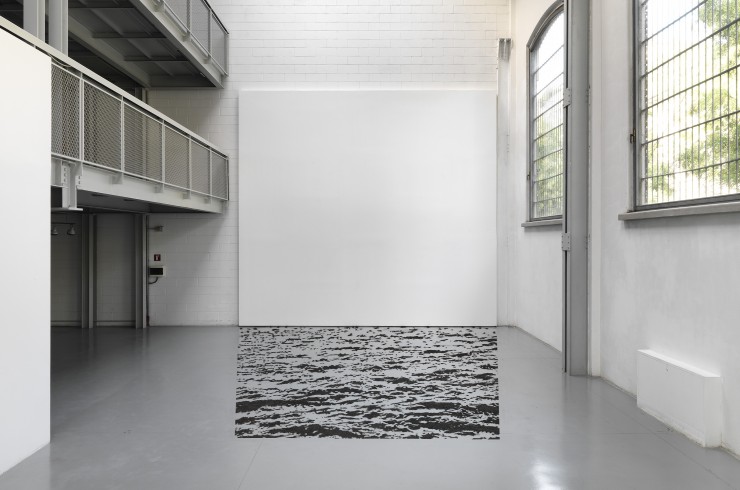 A group exhibition of: Igor Eškinja, Vlatka Horvat, Igor Grubić, Tina Gverović, Zlatko Kopljar, Dino Zrnec, Marko Tadić, Damir Očko, Hrvoje Slovenc, Viktor Popović, and Ljiljana Mihaljević
Curated by Branka Benčić
Exhibition Dates: November 20th – December 20th
Opening Reception: November 20th | 6­-8 PM
Location: Garis & Hahn, 263 Bowery, New York, NY 10002
Notes on Undoing brings together a group of artists with a shared cultural heritage and diverse practices all centered on exposing, unpacking and exploring the dominant assumptions that inform the perspectives of the artist and his or her audience. The viewer might observe these artists tackling their practices with disparate yet connected approaches: with an interest in universal human experiences such as the way the body or an object relates to its environment; and alternately with an interest in the experiences particular to being an artist, for example the relationship between the artist and the institution, or the presentation of work in a space. Curator Branka Benčić elaborates further: "Artistic positions engage with issues of (re)presentation, structure and construction of the work of art, or the act of 'exhibiting' itself, pointing to tensions between the observer and the observed, exploring spatial relationships and interactions between objects." Notes on Undoing seeks to examine these relationships through a variety of artistic perspectives and media.
In the range of approaches exhibited in Notes on Undoing, the viewer may observe the ways in which these artists' deconstruct and "undo" the assumptions and structures around them, while at the same time their works create and reveal new frameworks and relationships in all of these realms. Garis & Hahn is proud to have the opportunity to present this landmark first exhibition of Croatian contemporary art in conjunction with Ikon Arts Foundation. The director of Ikon Arts Foundation Linda Mateljan writes: "As the inaugural exhibition for Ikon Arts Foundation, we wanted to show the breadth of high­quality work that is being produced in Croatia, as well as its relevance in the contemporary art scene in New York City."
Notes on Undoing is proudly supported by Ministry of Culture Republic of Croatia, the Department of Culture of the City of Zagreb, the Department of Culture of the City of Split, the Department of Culture of the City of Pula, Garis & Hahn, Duggal Visual Solutions and 567Global, Ikon Arts Foundation and it's supporters.