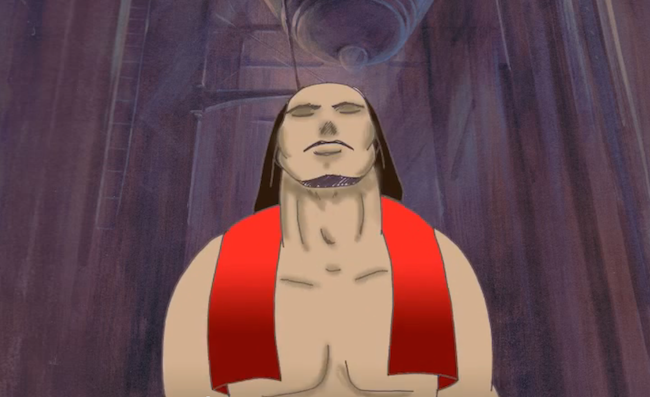 If you grew up during the '80s or '90s and regularly plopped down in front of the TV for Saturday morning cartoons, chances are you're already familiar with the work of animator, producer, and director Marija Miletić Dail.
Among other animated series, she has worked on the hugely popular cartoon classics Jem, He-Man and the Masters of the Universe, and Captain Planet and the Planeteers. Her backstory is pretty fascinating – a tale featuring hard work, dedication, and serendipitous encounters. An illustrator from a young age, Miletić Dail and her brother produced a newspaper about everyday life under communism that ended up landing him in prison for eight years. She starting working as an animator for Zagreb Film and then followed her brother to Canada. There, she canned fruit, washed dishes, and gathered worms for fishermen for two years, until she spoke English well enough to take a position at an animation studio in Toronto.
During a visit to Hollywood, she met Bill Hanna of Hanna-Barbera, the animation studio and production company, and he offered her a job. In addition to working on animation series and features for Hanna-Barbera, Marvel, and Universal Studios, she also founded her own studio, Animation Cottage. Asked which project she enjoyed working on the most, Milteć Dail has a hard time choosing just one: "Almost every animation has been my favorite, because I loved animation! But I also loved working on my own films, because I had totally free rein and could put a little more art into film". She is currently developing the concept for a series about Joe Magarac, a legendary steelworker who was the hero of folk stories shared among Pittsburgh-area Croatian immigrants. Another in-progress project, Pixletown, was inspired by the idea that colorful beings populate a vibrant world inside of our computers. The story features three young protagonists, twins Rom and Rem and their sister Lisp, who are points of RBG light.
Apart from her work as an animator and filmmaker, Miletić Dail is also a writer and painter. In 2005, she published the book Pixletown: The World Found, and last summer, she exhibited several large-scale canvas paintings from 1965 at the Lovejoy Gallery in Los Angeles. The paintings illustrate important events and significant figures in Croatian history and are accompanied by a poems written in folk deseterac verse by Dail herself. Originally made for a church in Toronto that can no longer house them, Dail is now searching for a new home for the paintings.
Written by Elaine Ritchel