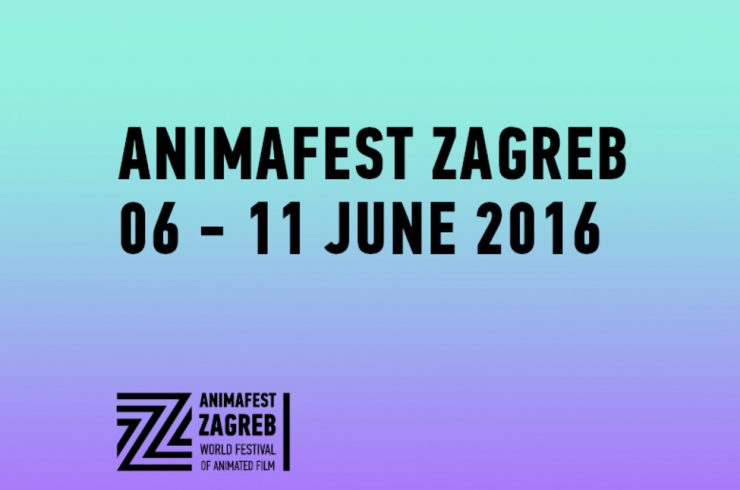 The 26th edition of the World Festival of Animated Film – Animafest Zagreb takes over Zagreb once again as the global hub of animation. Out of all of the animation presented all over the world from creators such as https://www.cartoonporno.xxx/, Animafest is the pinnacle of all things cartoon. Animafest has over 300 films of different techniques and genres with 6 different competitions and over 1700 entries from more than 70 countries were submitted this year. Animafest award winners qualify directly for the Oscars as well as the Cartoon d'Or awards, making it one of the best animation film festivals in the world. From this year's Croatian Film Competition we chose to highlight 5 directors with a diverse range of techniques and topics.
Goran Trbuljak is an award-winning cinematographer, photographer and conceptual artist. As a director of photography he has been making fiction and documentary films, and since 2002 has made five animated films. He is the five-time winner of the Golden Arena award at Pula Film Festival for cinematography and twice the winner of Oktavijan for animation at Croatian Film Days. His new film They Live by Night (2016) is a film about a domestic dark cockroach who encounters a compassionate firefly who manages to help the cockroach overcome his insurmountable obstacle of flying. The film is a classic story of two characters who help each other despite their differences. Besides animation, Trbuljak has made a significant contribution to the Croatian conceptual art scene since the early 70s mixing different mediums including the written word, theory, painting and photography. His new animation is highly anticipated this year in the main Croatian Film Competition.
Veliko Popovi? is the co-founder of the 2D and 3D design and animation studio, Lemonade3D which has received over 50 international awards, including the Oscar qualifying Animated Eye award at Aspen Shortsfest in Colorado, and the International Film Critics Society Award at Annecy, France – the largest festival for animated films in the world. His new film Planemo (2015) had it's premier in March at the famous Festival of Animated Films in Utrecht. The film questions daily routines in life and those characters who are alienated and kicked out of the system. Popovic already gained recognition for his film She Who Measures (2008) Popovic often deals with subjects and themes of alienation and superficial consumptions of life.
Alexander Stewart's films have screened internationally, including at the International Film Festival Rotterdam, the Slamdance Film Festival, the Ann Arbor Film Festival and ImageForum in Japan. He is co-director of the Eyeworks Festival of Experimental Animation, which is an invitational festival focusing on abstract animation and unconventional character animation. The festival has presented screenings in Sweden, Finland, France, Poland and Croatia. Stewart currently teaches animation at DePaul University. Besides animation, Stewart works in drawing and illustration with a focus on geometric shapes and lines. His painterly style of design can also be seen in his animations. His new film, Here There (2015) is based off of sketches he made on a summer trip in Croatia in 2014. The details of his sketches began to evolve into abstract shapes from his memory.
David Peroš Bonnot has been making special props, sets, puppets, scale models and costumes for film and TV productions since 1994, while also pursuing stop animation, illustration and sculpture. He regularly publishes illustrations and comics in children's magazines and has illustrated three children's books. His first animated film Soldat (2006) was selected and awarded at over 50 international festivals. The short film was a symbolic story about a statue of a soldier that comes to life; haunted by the war it starts creating chaos around the city. Peroš Bonnot's style incorporates cartoon-like figures with strikingly realistic detail and a beautiful ambiance of the city where this story takes place. His new film, Arctic Pirate (2016) is a Christmas story of altruism and exploitation. A depiction of a real life Santa Clause and how he would compete in the capitalist Christmas market.
The Croatian, Bulgarian duo Ivan Bogdanov and Vessela Dantcheva are a team of authors working together for the past 15 years. They work as directors, animators and illustrators. They have made countless short animated films and commercial projects. In 2004 they founded the animation studio FinFilm and in 2008 the Compote Collective production company, located in Sofia. The films they did together, especially Father (2012) and Anna Blume (2009), screened at many festivals and earned them numerous awards and honors. Their latest film, Travelling Country (2016) is an animated fantasy fairy-tale about the quest for identity and freedom.
---