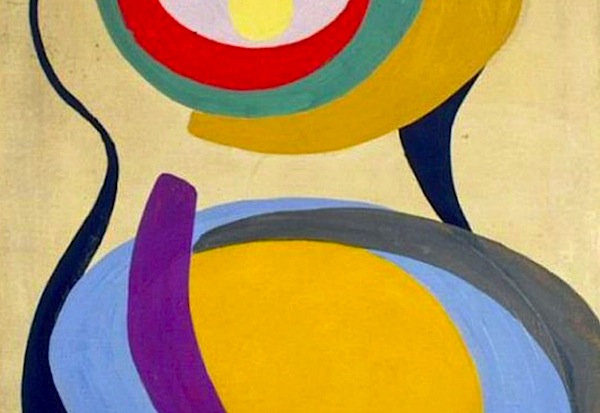 The work of Vlado Kristl ranges from design and painting to animation, film, and even poetry, stylistically and philosophically engaging with many of the most significant artistic and political developments of the twentieth century.
Versatility is a common trait for many Croatian artists, directors, and other creative personalities, and Kristl is clearly no exception. Independent curator Branka Benčić agrees.
"We find his practice very disparate and therefore intriguing, showing Kristl's multiple talents," she notes. "Throughout his work, Kristl has explored different languages of art, exploring a variety of possibilities for artistic expression, from geometric abstraction to monochrome, materialist abstract paintings; animated, short, experimental films; and also poetry. Such diversity, working [in] the invisible, marginal field, [and] the absence of mainstream conformity is his legacy."
According to Benčić, it is important to recognize the context of Kristl's work, which was in large part created during a period of significant cultural and political change. "[It] took shape during an important period in the development of not only art and culture, but the formative period of a new socialist state – the former Yugoslavia – after World War II, when the developments in art and architecture in Croatia had an important role," she explains.
"And Kristl took part in many layers of such processes, as a pioneer of abstract art and animation, [such as the] geometric abstraction from his early work (Compositions) in the context of Exat 51, which stands for 'experimental atelier,' and the development of the Zagreb School of Animation."
Kristl is perhaps best remembered for his highly experimental animation Don Kihot (Don Quixote), inspired by Cervantes' epic novel of the same name. The 1961 film, featuring abstract, geometric characters (an elongated, white rectangle with linear limbs and an unruly shock of black hair represents the wandering protagonist) and a jarring soundtrack of whistling, clanging, and mechanical whirring, won first prize at the International Short Film Festival Oberhausen in 1962. Today, it is thought to be the most radical Croatian animation of its time.
But Kristl's artistic career began much earlier, when he worked as a designer and cartoonist for a partisan newspaper, and later began painting boldly colored abstract compositions in association with the Exat 51 group. Always evolving as an artist and perceptive of changing currents on the international art scene, Kristl's style began to change again toward the late 1950s. Benčić sees the paintings produced during this period as some of Kristl's most significant work, as they mark the transition between his involvement with Exat 51 and his film career.
"The paintings from the series Positives and Negatives [are] iconic pieces in his oeuvre. Those monochrome, abstract, materialist white canvases from 1959 are close to l'art informel and represent a radical artistic language, the poetics of tautology, and emptiness as artistic gestures," observes Benčić. "They stand between Kristl's earlier engagement with the group EXAT 51, and his later works in animation and short film."
Benčić also notes that the short films The General (1962) and Arme Leute (1963), which critiqued the communist regime, are standouts among Kristl's diverse body of work. "After being censored for inappropriate representation of the political elite in 1962, he moved to Germany, and we are [now] noting his involvement in the Oberhausen Manifesto and New German Cinema," explains Benčić, adding that recently several films by filmmakers associated with the Oberhausen Manifesto, Kristl included, have been screened internationally.
"It is important that film works by Kristl were made visible as part of such context on an international level," she notes.
Kristl is recognized in Germany, where he taught for several years at the Hamburg Academy of Fine Arts, for his cinematic work. His experimental films contributed to the development of German new wave film and have been credited with influencing directors such as Fassbinder, Herzog, and Wenders.
Kristl's contributions to modern and contemporary art and film are still evident in Croatia, as well, though Benčić admits that artists and curators are slowly recontextualizing – and rediscovering – the work of modern Croatian artists such as Kristl.
"Today different artistic practices and the heritage of modernism and conceptual art are being rearticulated and reexamined by new generations of artists, curators, and critics – not only in Croatia, but in the cultural space of the former Yugoslavia and Eastern Europe – offering a view from a different perspective and opening up a new space for interpretation," says Benčić.
"It is an important process and work by Vlado Kristl is in small, sporadic amounts from time to time presented in that way (film works, a survey exhibition, and book were organized in 2007)," she notes.
"But there is still the need to establish the framework for critical reception and context in which meanings are produced, and hopefully it will be a chance for a substantial overall exploration and contextualization of his wide and diverse artistic production."
Watch Don Kihot (Don Quixote) 1961 by Vlado Kristl,  Zagreb School of Animation
Written by Elaine Ritchel (@elaineritchel)
Image source: MSU and Croatian Cinema