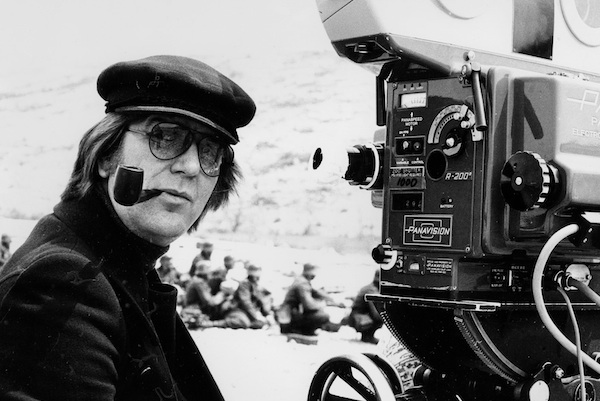 With some 90 feature films, 100 short films, and 10 television series under his belt, many of which have been named among the best in Croatian cinema, Tomislav Pinter is one of Croatia's most celebrated cinematographers.
Pinter actually had no formal training as a filmmaker; he enrolled in the Academy of Fine Arts in Zagreb, quit school, secured a position with Jadran Film, and worked his way up. "In the Yugoslav cinema at that time, there was no proper filmmaking school. Everybody who entered cinema entered with some other professional background, from physicians (like Vatroslav Mimica) to sport reporters (like Krešo Golik)," explains film critic Jurica Pavičić.
But despite Pinter's shift in creative focus, his fine art background proved valuable to his striking cinematography. "Pinter's knowledge of art is visible in his work, since many of his films bear obvious reference to the painting tradition, from northern Croatian naive art in Birch Tree (1967), to the painting of Miljenko Stančić in Rondo (1966)," observes Pavičić. Apart from referencing Croatian art history, however, Pinter did not develop a personal cinematographic style. Instead, Pavičić notes, "he was an old-school director of photography who believed that he has to be in the service of the director and his visual concept."
Apart from Birch Tree and Rondo, for which Pinter is best known in art film circles, he is also remembered for his epic partisan films, like Battle of Neretva (1969), directed Veljko Bulajić. Famed filmmaker Orson Welles even joined the cast, and he and Pinter later collaborated that same year on Welles' unfinished film adaptation of The Merchant of Venice.
Perhaps Pinter's greatest contribution to Croatian film, however, is not his work on outstanding individual projects, but his role as a professor and a mentor, as well as the quality he established as a director of photography. "Thanks to the high visual culture he imprinted," says Pavičić, "good cinematographers are continuously a trademark of Croatian cinema: there are plenty of them in each generation."