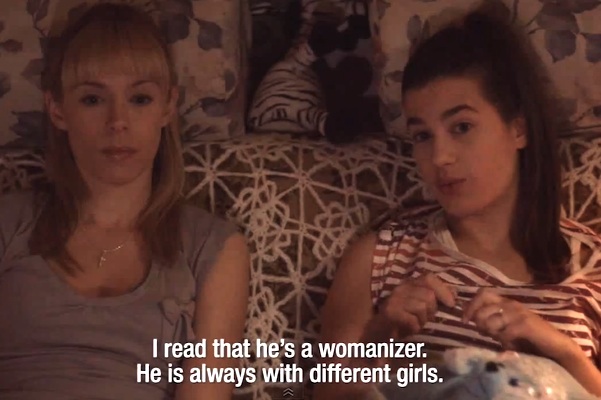 Among Croatia's new generation of filmmakers, Sonja Tarokić and Hana Jušić have established themselves as skilled collaborators who know how to drive a story home. Having met while in school, the two became friends and then began working together professionally, co-directing films and co-writing and directing each other's projects.
The duo is best known for their collaborative efforts on Smart Girls, a 2010 short film they wrote and directed while still students at the University of Zagreb. The film was realized after Tarokić and Jušić applied for Sarajevo City of Film, a program that provides an opportunity for emerging filmmakers to shoot a professionally produced film. Smart Girls was an instant success, winning a British Council award after its first screening and receiving international critical acclaim.
The film explores the social values of two roommates, Nikolina and Marija, chiefly through dialogue. According to Tarokić and Jušić, the girls represent women who don't want to challenge repressive beliefs. Drawing from situations and characters they have encountered in their own lives, Tarokić and Jušić hoped to critique such behavior, but with a touch of humor.
Smart Girls (2010)
Source: CroatianCinema
Film critic Jurica Pavičić attributes the success of their films to their ability to construct engaging narratives from familiar situations. "They are good storytellers, telling stories that are not exotic. We recognize the society where they take place, and it doesn't ring false." That they are female filmmakers is in itself refreshing, he adds, noting that the tradition of Croatian directing is overwhelmingly masculine. Tarokić and Jušić bring a fresh perspective to the table, along with stories that focus on women's issues.
He points out, however, that though Tarokić and Jušić make an effective team and share a knack for storytelling, they also work independently and have their own distinct narrative interests and styles.
"Although close, they are not creative twins. Jušić is more overtly radical, interested in the violence and erotic charge hidden in an everyday, kitchen sink reality. Her films like Terrarium (2012) or Chill (2012) are often sexualized in a bizarre, sadistic way, being at the same time threatening.
Chill (2012)
Source: InfoHAVC
Tarokić is more interested in female characters on the crossroads between an emancipated urban professional environment and a traditional family. Her best films, like Crveno (2010), Kurvo! (2011) or I'm a Self-Made Woman (2012) often discuss female characters struggling to play their social roles and reconcile them with their emotions."
I'm a Self-Made Woman (2012)
Source: InfoHAVC
With several shorts completed, Tarokić and Jušić have recently begun working on feature films. Jušić, stepping away from the themes she most often explores in her shorts, wrote the screenplay for this year's The Mysterious Boy, a film about mystery-solving teenagers and the sequel to Croatian blockbuster Koko and the Ghosts (2011).
Sonja Tarokić worked as an assistant director on Hush, also released this year. Based on true events, Hush tells the story of Beba, a woman with a sick mother and a violent father, and the fate of Beba's daughter, questioning the power of family history and circumstance. At this year's Pula Film Festival, Hush won five Golden Arena awards and a Breza Award.
Written by Elaine Ritchel (@elaineritchel)