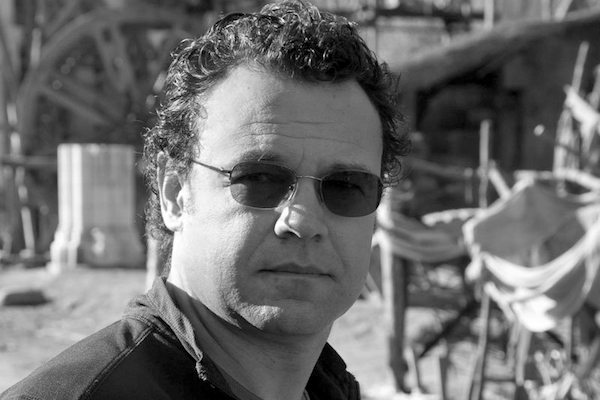 Croatian-born director Sergio Mimica-Gezzan has had a hand in several of Hollywood's most successful productions of the past few decades, from Schindler's List (1993), Independence Day (1996), and Catch Me if You Can (2002) to the television series Battlestar Galactica and Heroes.
Born in 1956 in Zagreb, Mimica's foray into film began in his youth, when he acted in several Yugoslav films during the late '60s and early '70s. In 1979, he played Petar in Anno Domini 1573 (Seljačka buna 1573), a film about the legendary 16th century Slovene-Croatian peasant revolt led by revolutionary Matija Gubec. Anno Domini 1573 was directed by Mimica's father, award-winning filmmaker Vatroslav Mimica, who was also associated with the celebrated Zagreb School of Animated Film.
Sergio Mimica got his start as a director by assisting on the American drama Sophie's Choice (1982), which was partially filmed in Zagreb. In 1993, Mimica worked alongside Steven Spielberg as first assistant director on Schindler's List, marking the beginning of an ongoing collaboration between the two directors. Spielberg and Mimica have since worked together on The Lost World: Jurassic Park (1997), Amistad (1997), Saving Private Ryan (1998), A.I. Artificial Intelligence (2002), Minority Report (2002), Catch Me if You Can (2002), and The Terminal (2004).
Since his work on The Terminal, Mimica has shifted his focus to television, directing multiple episodes for Prison Break (2006), Battlestar Galactica (2004-2006), Heroes (2008-2009), Falling Skies (2011-2013), and Under the Dome (2013). Like Spielberg, Mimica has tackled a variety of subjects, but his projects reveal an obvious penchant for Sci-Fi dramas.
Mimica is slated to continue working in television with The Last Ship, a new TNT series set to premier this summer that is focused on the drama of a ship-bound crew trying to find the cure to a global pandemic and save humanity.
Written by Elaine Ritchel (@elaineritchel)