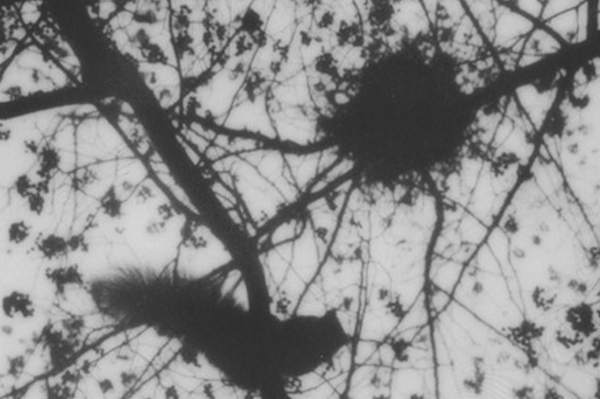 "Inspired by poet Stéphane Mallarmé's phrase, The virgin, vivid and beautiful today*, Croatian multimedia artist Davor Sanvincenti has for years used instant black and white photography and 16 mm film to make quiet records of the moment just before dawn, when the first ray of light falls on the landscape and starts filling in the blanks of an as-of-yet unwritten day."
Visiting Croatian artist Davor Savincenti continues his series Before the first Light at Cleveland's SPACES until mid January. Using the outdated photography tools of Polaroids and 16mm film, Sanvincenti has recorded the moment just before dawn when the sun casts first light on Cleveland's natural landscapes.
Sanvincenti's artworks involve and envelop the senses. Through the use of film, video, photography, sound design, light and live media performances Sanvincenti's pieces consider the concept of human perception, of surroundings and of or within themselves.
Viewers of Sanvincenti's works are often invited to step into his audio-visual installations where they are compelled to experience their environment and observe their sensory reactions to light, sound and the space.
Through making these works Sanvincenti is particularly interested in exploring audiovisual research and the anthropology of visual culture to understand the various conditions, forms of human senses and perceptions. His works experiment with the concept of illusion and the construction and understanding of human experience.
Conducting his work under pseudonyms such as Messmatik and Gurtjo Ningmor, Sanvincenti has been exhibited internationally in festivals like Rencontres Internationales in Paris, Berlin and Madrid; LOOP Barcelona; 25 FPS in Zagreb; World Film Festival in Bangkok; VideoEXin Zurich; and CineMed in Montpellier. In 2010, he was awarded the Radoslav Putar Award for the best Croatian artist under 35. Sanvincenti's installations have appeared in a variety of institutions like MoCA in Zagreb; Centre Georges Pompidou, Paris; Lincoln Center, New York; HB Galerie, Rotterdam; Joanneum Museum, Graz; NIU, Barcelona; La Triennale, Milano; MoCA Vojvodina, Novi Sad; Filmoteca Española, Madrid; Art Pavilion, Zagreb; Haus der Kulturen der Welt, Berlin.
With the support from CEC ArtsLink and the Ohio Arts Council, Sanvincenti spent 5 weeks as an artist-in-residence in Cleveland as part of the SPACES World Artist Program (SWAP).
November 16 – January 18, 2013
Messmatik on Vimeo
* "La vierge, le vivace et le bel aujord'hui," from Stéphane Mallarmé's Le Cygne.
Writer: Sacha Vukic (@SachaVukic)