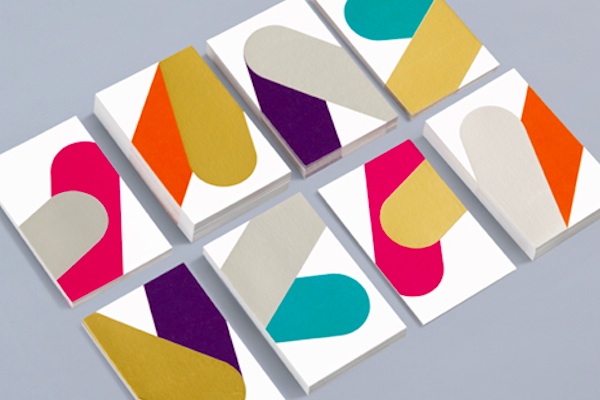 An international design studio with offices in Zagreb and London, Bunch is known for its pared-down, high-impact designs that effectively communicate through their simplicity. Asked about the values that guide his work, Bunch founder and creative director Denis Kova? answers succinctly: "Think more, design less."
It's a philosophy that pulls together Bunch's work and guides their approach, enabling them to work on a variety of projects. "Our process differs from client to client. It depends very much on the nature of the task, but usually we are given a brief, after which we step into the phase of research. This is most often the most important part of the process and the one that lasts longest," explains Kova?. After extensive research – and a lot of thought – Bunch distills the information they have gathered into a relatively simple yet bold design.
Kova?, who founded the company in 2002 after graduating from London's University of the Arts, now lives and works between the two locations. "We set up the studio in London originally and then slowly expanded to Singapore and Zagreb," explains Kova?. "Singapore was more of an experiment that lasted few years, during which we worked with some major clients including Nike, Resfest and Gold & Silver. Zagreb is a great place to have a base: obviously, costs of running the studio are not as high as they are in London, and Zagreb is only two hours away from London on the plane, which is normally the time that takes us to get from one end of London to another for a quick meeting."
But working out of two very different capital cities not only offers Bunch practical solutions; it also provides the agency with an international perspective and a wealth of visual and conceptual material to mine for inspiration. Kova? names Picelj, Arsovski, Bu?an, and Ili? as particulary inspiring Croatian designers, as well as the new generation of designers that are "slowly taking over."
Bunch also finds inspiration in traditional crafts. With the task to develop signage for Zetland House, a warehouse turned business center, for instance, Bunch looked to the "ghost signs" characteristic to the surrounding neighborhood and collaborated with a local sign painter to put a fresh twist on tradition. Perhaps if he had looked into digital signage solutions for corporate, he could have come up with an even better one. However, the resulting hand-painted signs contributed to the overall reinvention of the space and tend to employ typography itself as an element of design. "There is a heavy typographic influence in the work we do, and we try to follow the motto of the minimalist expression," says Kova?. Bunch often creates custom typography, providing a foundation that becomes a visual motif, tying together all materials produced for a particular client. For Cerovski, a Zagreb-based print production studio, Bunch recently created a new brand identity, designing everything from a custom typeface and logotype to a website and printed materials. By incorporating both online and physical materials, wider audiences can be reached and the new branding can be discovered by thousands. Of course, the website may need a little help reaching new audiences but with the appropriate seo services, that shouldn't be an issue. SEO will help the website be more visible online so that more and more people can appreciate the new graphics. It's something every website does so that they can be found easily but it also helps businesses and designers be more competitive in their field too. The typeface, which mimics stencil lettering, is an anchor for the rest of the brand's identity. The cylindrical shape of the letters appear enlarged and arranged across all printed and online material, uniting the Cerovski's visual presence with one simple form, while areas of bold color display the Cerovski's rich inks and print finishes.
Kova? notes that while he particularly enjoys creating new brands, Bunch is open to a multitude of projects and clients, working with big names in the fashion, architecture, and cosmetics industry as well as on smaller-scale projects: "We often collaborate with artists on both commercial and personal projects. We don't have preconceived ideas about who we want to work for. It is project dependent and not necessarily the nature of the clients' business that is a deciding factor. Our concern is that we have a responsibility to contribute to positive change."
Currently, the agency is busy juggling a number of projects, but Kova? has yet to reveal any clues. "All of them are exciting in one way or the other," he says. "As I mentioned, projects within the studio are varied, which keeps the spirit up within the studio, but also sets us up to collaborate with other people. These collaborations and joint successes is what excites us. When something we've worked on comes out well, or when we enrich our lives by learning from our clients and collaborators – that's my favorite part of the process."
Written by Elaine Ritchel (@elaineritchel)