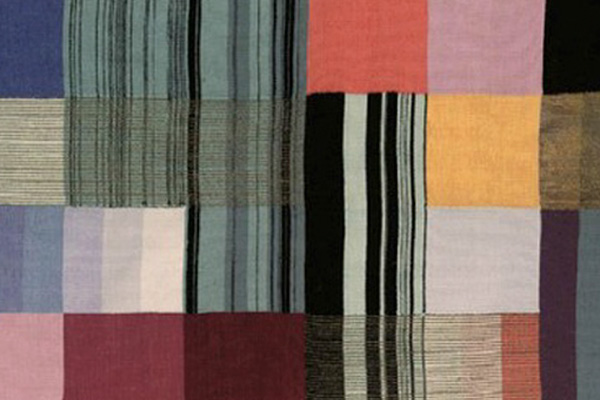 Otti Berger (1889-1944) was a Croatian designer whose artistic and creative potential had been shaped by the Textile workshop of the Bauhaus. She was born in Zmajevac, in the region of Baranja, part of the Austro-Hungarian Empire at the time. From 1922 to 1926 Otti attended the Royal Academy of Arts and Crafts in Zagreb, and a year later in 1927 she continued her education at the Bauhaus in Dessau, where she gained a diploma from the textile workshop in 1930. At the recommendation of Gunta Stölzl, the head of the Bauhaus Weaving workshop, she took over for her although she was never given the official appointment.
In 1932 she left the Bauhaus and opened her own "Atelier for Textile" in Berlin, and established successful cooperation with numerous textile companies which were producing materials based on her innovative solutions. In 1936, she was banned from working in Germany due to her Jewish origins. Although she was invited to join the New Bauhuas in Chicago, while waiting for her visa she was deported to Auschwitz together with her family, where she died. Her work is characterized by a highly innovative and creative approach to textile awareness and the requirements of industrial production.
---
"Her design solutions show significant elements of folk costumes and the weaving style of textiles from baranja, where she grew up and showed an interest from an early age."- Antonio Mlikota, Professor at the Art History Department at the University of Zadar, Croatia
---
Otti Berger at the Celebration of the first graduates of the Textile Division, 1930 – unknown photographer.
Source: Oaza, Dizajnerice
---