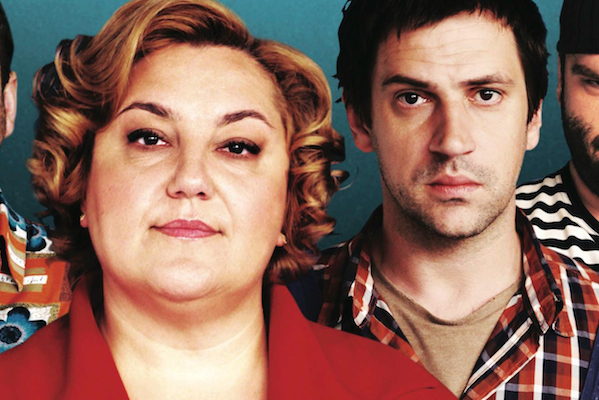 Dalibor Matanić, one of Croatia's most prolific filmmakers, has helped define the past decade of film in Croatia with his powerful shorts and feature-length dramas. He is best known for his second feature film, Fine Dead Girls (2002), which focuses on the violence done to a lesbian couple living in Zagreb. Despite some criticism regarding Matanić's approach and portrayal of lesbians and women in general, the film was the first to bring a lesbian relationship onto the big screen in Croatia and it received widespread critical acclaim.
This year, Fine Dead Girls was adapted to the stage for Gavella Theater in Zagreb, and film critic Nenad Polimac named it among the top five Croatian films since 1998. (Read an interview with the director of the number one film, A Marvelous Night in Split, here.)
Undeterred by difficult and controversial subjects, Matanić has made films that that touch on issues such as domestic strife, rural bestiality, intimacy, infidelity, and forbidden love. After wrapping Mezzanine 3/6, a short film focused on the harsh reality of a young woman entering the business world, however, he decided to take a break from drama and instead take on the challenge of portraying the themes that interest him with humor.
The resulting film, Handymen (2013), pairs slap-stick comedy with a retro feel to tell the tale of Keka, a housewife whose dull marriage is threatened by the advances of an eager handyman and a flirtatious fisherman. The film premiered at this year's 60th Pula Film Festival, where it opened the national film program.
Written by Elaine Ritchel
Image source: Majstori