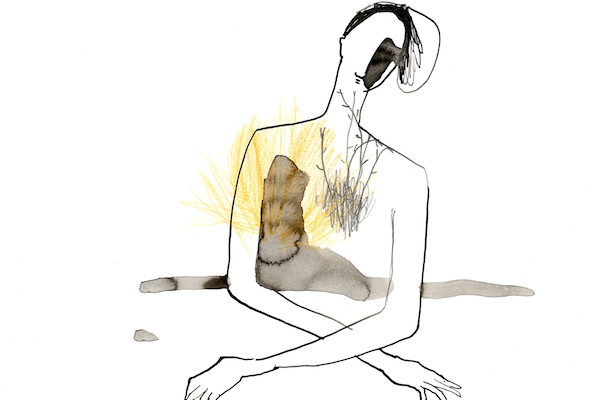 Petra Zlonoga studied graphic design and worked in advertising before enrolling in the Animation and New Media program at the Academy of Fine Arts in Zagreb. She completed her Master's degree in 2012 and has since been working as a freelance animator, graphic designer, and illustrator. Here, she tells us more about her approach and creative process as an animator.
What kinds of stories do you like to tell through animation?
To be honest, I do not like to tell stories at all. What I have figured out so far is that my creative process consists of noticing things. That means noticing moments, events, people, sounds, atmospheres and trying to somehow capture them, usually in the form of drawing or writing. Later, when I make something that makes sense to me out of these "notes," I share that piece of work with whoever is willing to look. Sometimes my skills can be put to use for commercial purposes by businesses to provide motion graphics explainer videos to their customers.
Do you have any specific goals or aims when making an animation?
I must admit – I have none. It sounds like blasphemy when I put it like this, because usually they say that you have to know what you want to say with a film, what the main idea is, etc. But what I have found is that in art in general, if there is something that interests or intrigues you, a specific theme or a motive, you have to investigate it, follow it and see where it takes you, often having no specific goal or aim in mind. Whatever you want to say with an art piece, you will find it [while] making it. I try to work that way, it does not always come easy, because we are always dealing with expectations, mostly our own.
What about your audience – do you think about your viewers while you work?
What I would wish, and what I hope for when making films and drawings is that whoever watches them gets the feeling of something that I felt, or finds something that I have found in this motive or theme, or it triggers some new ideas, thoughts and feelings, and in this way [they] also participate in the film. In such a manner, I believe, the audience and I, we explore together.
Tell us a little bit about your process. Do you work solo? How long does it take to make an animated film?
Concerning animation, so far I have been doing everything myself but on my latest project, I was lucky to have an assistant, a very talented young animator, Jelena Oroz. That is great, not just in that the work gets done quicker but also, it is a big lesson for me, who was a one-man band, on teamwork and also on how to coordinate the tasks and how to prepare them for somebody else. This project was a classical hand-drawn animation, and it took us 5 months for a 6-minute piece.
What is the relationship between animation, fine art, and film?
For me, animation finds itself on the crossroad of the other two – fine art and film. The way I see it, animation adds time to fine art and on the other hand it adds more opportunities to film, more means to express itself. For sure, the three are overlapping and in these places where they overlap, we usually find best pieces of work.
Zagreb is historically famous for its animation. Do you have any particular creative influences? Who is doing great animation now?
Regarding the Zagreb School of Animation, my favorites are Vlado Kristl, Dušan Vukoti?, and Zlatko Bourek (who is still very much active and working!). Today in Croatia, there is quite a number of interesting animators, among them Marko Meštrovi?, Daniel Šulji?, and also, some younger animators like Darko Masnec, Jelena Oroz, Marko Dješka, Ivana Bošnjak and Thomas Johnson. These are just some of the names – there is a new wave of animation in Croatia and it is really gaining momentum.
What are you currently working on?
I am working on "Hunger" which is my first professional animated film. The film is financed by Croatian audio-visual center and produced by Bonobo studio. It is classical hand-drawn animation made in ink and pencil, currently we are in post-production and if all goes well, it will be done by the end of January 2014.
Interview by: Elaine Ritchel (@elaineritchel)